Building your dream home is the most exciting thing you can look forward to. You study floor plans, consult with architects and engineers, consult a home building directory, compute expenses, and more. Like a childhood dream come true, hatching your fancy abode is quite a thrill. Except that if you're planning during a pandemic! Pandora has indeed opened a box of nasties last year. And while the world is recuperating from a virus that just won't let up, you're stuck somewhere in the world figuring out when you'll get a chance to start building.
While 2021 seems more promising with the coronavirus vaccine on its way across the world, it will still take months before people can go out and interact the same way as before. Another good omen is the Sydney Build Expo scheduled in November. Future homeowners are looking forward to this one. But with many months still uncertain, is it still possible to plan your dream home? The answer is a resounding "Yes!" and here are some ways to do it.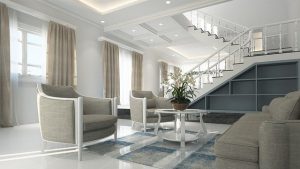 Search the web
The internet is teeming with information when it comes to house construction. You'll find a treasure trove of YouTube videos, online articles, and images that inspire and guide your planning. Another useful tool is a home building directory which lists anything and everything that is connected to building a house. It's a one-stop-shop for hiring construction firms, finding architects, sourcing materials, and everything else in between. 
Join online groups and forums
While content is readily available for various topics under house construction, there are probably some questions in your mind that aren't being answered by the usual videos and articles you see online. If you want to dig deeper or if you want a guide in building a home, joining a social media group or online forum would be very helpful. Sites like Facebook and Reddit have groups and forums that can answer any questions. The wonderful thing about this too is that you're able to establish and build connections virtually!
Use mobile apps
While a forum or home building directory may help you in so many ways, it may still not be enough for some home planners. Those who are deeply invested may look for additional tools to help them break their plans down into specifics. This is where mobile apps come in useful! Aside from the usual calculator, there are tons of mobile apps that can assist in home planning and construction: from conversion apps to virtual rulers and 3D mapping. These apps can help you relay your plans to an architect or engineer or interior designer in their language, making communication easier despite this COVId-19 pandemic. 
For a home building directory, check out https://www.homebuilding.com.au/.