The year 2020 has caused a financial slump for many businesses. It was a challenging year for most industries including logistics companies that rely on the movement of goods and services across continents. With countries closing their borders, international trade has become quite restricted, especially in Australia, which relies heavily on trading with the rest of the Asia-Pacific region. The new year offers a fresh start but businesses need to be more mindful in doing day-to-day operations.
While IBISWorld declared a decrease in market size growth for air freight services in Australia brought about by the COVID-19 pandemic, the outlook is still positive as businesses set 2021 as a rebound year with the ongoing progress of the coronavirus vaccines. In a post-COVID world, exporting or shipping goods may no longer be the same way it was before. Protocols are more stringent; health and safety become paramount. Here are some things to think about when preparing your products for shipment.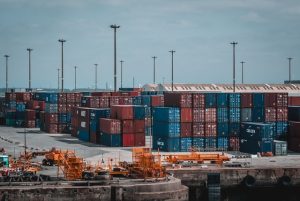 Packaging
The turn of a decade calls for more accountability for the world we live in. The COVID-19 Pandemic has been linked to the worsening situation of our climate and environment. In Australia, use of recyclable packaging and non-plastics are preferred considering that plastics have a huge negative impact on the planet. The virus also tends to linger longer in plastic surfaces. While being more conscientious on packing your goods, it is good to consult with a logistics company on how they will handle your goods given your packaging specifications.
Shipping insurance
For neophyte entrepreneurs, putting on a good shipping insurance makes the difference in saving your business or sinking it. We've heard many stories in the past on how some businesses tanked because of a freight disaster or worse, poorly delivered packages to the doorsteps of your customers. Especially these days when online shopping and e-commerce has become the status quo, a poorly shipped product can ruin a company's reputation. Shipping insurance protects you or your company from mishaps. You ask a logistics company that offers this or search online for a trusted insurance brand.
Freight forwarding
The same goes for choosing the right company to handle your goods up to its point of distribution. There are hundreds operating in Australia but you can rely on some good ones including a freight forwarder in Melbourne that can offer professional shipping services. Finding the best one for your business takes a lot of research and even experience. Pick one that has an impeccable track record with advanced features to offer to their customers.