Since the onset of the COVID-19 pandemic, Australians have turned to a new hobby — gardening.  More plants are being bought while gardening services are trying to find more customers as people continue to stay at home. According to ABC News, "the horticulture industry employs more than 23,000 people across more than 1,600 businesses." To add to that, Australians have spent AU$2.6 billion on more than 2 billion plants (including government spending).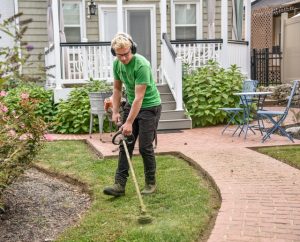 IBISWorld reports that a gardening maintenance company contributes to the AU$3 billion market size of the gardening services industry in Australia. With over 16,600 businesses in the industry, Aussies aren't short of service providers when a lawn needs to be mowed. With the pandemic fueling a "horticulture craze", it seems like businesses establishments that own gardens are the ones that get left behind. While many stores and offices remain closed, weeds start to grow and gardens turn into little jungles. It's time to hire a professional gardener and here's what they can do to refresh your space this 2022.
Revitalize the Landscape
When left unkempt for a long time, gardens lose their beauty. Bushes are no longer manicured, grass beds are untidy, and even animal droppings are scattered all over the green space. Gardening services play an important role in keeping the landscape clean and lively. Soon, more people will be coming back to work, shop, and using these gardens for leisure. This is a good time to not just maintain but upgrade your landscape.
Weed and pest control
The first time landscape construction is completed, weeds and pests don't seem to exist. But in a few months, these things start to show up especially when not maintained on a regular basis. Typical garden weeds can grow up to 3 inches in just 24 hours. Pests can also grow at a quick rate if left unchecked. Professional gardeners are the best people to call in handling these problems so that they do not recur as often.
Seasonal maintenance
Bad weather, pesky pets, and a lot of neglect can turn a garden into a messy patch of land. Leaving a garden in shambles is a total waste of investment and money. The moment you start a garden, it is something you have to take care of for the long term. This means calling up gardening services on a regular basis to do seasonal maintenance. It may cost a little bit more than doing the cleaning yourself (DIY) but hiring professionals is worth more than your buck in the long run.
In dire need of gardening services for your business space in Sydney? Check out http://theotherside.com.au/.