The Economist Intelligence Unit has finally released their 2021 Global Livability Index and this year, Sydney slips out of the Top 10, making it the 11th most livable city in the world. Despite this, properties for sale in Seven Hills remain stable and desirable, especially for those looking to settle into suburban living. While rankings like this can influence the minds of people, the beauty of a community can only be truly judged based on experience and preference. Slipping a notch may sound like a bummer but Sydney and its suburbs have so much to offer.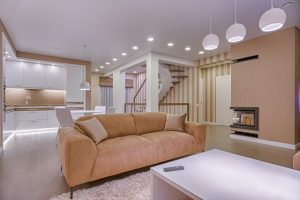 Despite the COVID-19 pandemic, apartments for sale in various suburban NSW locations continue to attract buyers who are looking to move into wide-open spaces, quieter surroundings, and a life swap from living in the busy business districts. Seven Hills, in particular, has been a place of interest since its one of the less dense suburbs with many available spaces for rent and for sale. In fact, property website Homely ranks Seven Hills as "the 190th best suburb Sydney" out of over 600 suburbs in New South Wales. Its overall score is 8.6 out of 10 and has garnered quite a lot of very positive reviews.
Those who have lived or transferred to the suburb shared various reasons why they gave Seven Hills such high ratings. One major factor is that properties for sale in Seven Hills are not too expensive. In the Urban Living Index, the suburb ranks 57 out of 200 when it comes to affordability. It's also very accessible as the M7, M4, and M2 arteries that connect to various key destinations in the state including Sydney CBD pass right through this suburb. Seven Hills station is also right smack at the center providing quick and easy transport for commuters.  
A major consideration for many real estate clients is the opportunity for employment in the place they will be moving into. The ideal setup is to either find work nearby or to have efficient transportation to work. Ask a real estate agent in Seven Hills and he will tell you that the suburb is not just residential, almost half of its area is also industrial. You can be living in the southern portion of Seven Hills and just 20 minutes later, you'll be punching in your time card at work. 
When it comes to recreation and shopping, there's the Seven Hills Plaza which carries the big brand supermarkets: Aldi, Coles, and Woolworths. If that's not enough, you can easily drive to Blacktown or a little further east to Parramatta. The wonderful thing here is that properties for sale in Seven Hills are easily accessible to and from these points of leisure, your workplace, and even schools and hospitals.